17 Hip Hop Stars Who Went to College
Article by Study.com
EVERYBODY KNOWS THAT KANYE WEST DECIDED HE WAS BETTER OFF WITHOUT A HIGHER EDUCATION – see his incredibly successful album, "College Dropout". But what about the rappers who stayed in school? Being educated may not be part of the hip hop image, but it has helped a lot of high-profile rappers achieve success.
Rap Stars with Degrees
While not everyone on this list has graduated, every hip hop artist below either earned a degree, is currently attending college or, like Common, has acknowledged his years in school as an element of his success.
Lil Wayne
Lil Wayne attended the University of Houston (UH) for part of 2005 until schedule conflicts forced him to drop out. However, the rap star didn't drop higher education entirely – he enrolled at Phoenix University to take online courses in psychology.
Wayne is perhaps best known for his 2008 album, Tha Carter III, which skyrocketed him to superstardom after almost a decade of releasing solo projects and earned him a Grammy for Best Rap Album. More recently, the rapper has gained notoriety for serving eight months in prison for illegal possession of a weapon.
Ludacris
From 1998-1999, Ludacris studied music management at Georgia State University (GSU). This education turned out to be invaluable when he co-founded Disturbing tha Peace Records with his manager. The imprint, which was distributed by Def Jam, released the artist's first major solo album, 'Back for the First Time.' Luda has subsequently released several hugely popular records, including the quintessential modern rap album 'Chicken-n-Beer.'
David Banner
David Banner, also known as Mr. Mississippi, has a bachelor's degree in business from Southern University. He also pursued a master's in education from the University of Maryland, but was forced to drop out due to conflicts with his music career.
In addition to such successful records as 'Mississippi: The Album,' Banner's professional achievements include acting, record producing and philanthropy. In 2006, Banner received a Visionary Award from the National Black Caucus of the State Legislature for his work after Hurricane Katrina.
Talib Kweli
Talib Kweli studied experimental theater at New York University (NYU). It's no surprise that Kweli went to college – he was raised in Brooklyn by two professors. Kweli first appeared on the rap scene in 1997, and released his debut solo album, 'Train of Thought' in 2002.
Sean Combs
Sean 'Puffy' Combs, better known as Puff Daddy or P. Diddy, attended Howard University before dropping out to become an executive at Uptown Records. One of today's biggest rap stars, Combs has three Grammy Awards, two MTV Video Music Awards and his own clothing line.
Paul Wall
Like Lil Wayne, Paul Wall attended the University of Houston, but he stayed in school for three years studying mass communication. Hailing from Houston, TX, Wall has been affiliated with Swishahouse Records for many years, but didn't achieve widespread success until Atlantic Records released his 2005 album, 'The People's Champ.'
M.I.A.
M.I.A. graduated from London's Central Saint Martins College of Art and Design with a degree in fine art, video and film. She's of Tamil descent, and spent her early years living in Sri Lanka. Due to political turmoil, M.I.A. and her mother and siblings became refugees in London in the late 1980s. M.I.A. started out as a visual artist, embarking on her musical career after electroclash artist Peaches introduced her to the drum machine. She rocketed to musical popularity with the single 'Galang' in 2003.
Ice Cube
Ice Cube briefly studied architectural drafting at the Pheonix Institute of Technology in the late 1980s. He was raised in South Central Los Angeles, and got his musical start with legendary rap group N.W.A. Ice Cube's solo debut, 'AmeriKKKa's Most Wanted,' became an instant hit in 1990, and he's sustained a successful music and acting career ever since.
Flavor Flav
Flavor Flav graduated from Adelphi University, where he met rapper Chuck D. Like Ice Cube, Flav is an old school rap legend. A founding member of the rap group Public Enemy, he hails from Long Island and began his career back in 1984.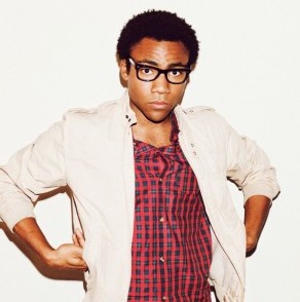 Childish Gambino
Before Childish Gambino was spit vemon he was he graduated from New York University with a degree in Dramatic Writing in 2006
Chuck D
Chuck D., another founding member of Public Enemy, studied graphic design at Adelphi University. He's a New York native who's been credited as one of the earliest socially and politically conscious rappers.
Rah Digga
Rah Digga, who's originally from Newark, studied electrical engineering at the New Jersey Institute of Technology. She originally became famous in the late 1990s as a member of the Flipmode Squad, a hip hop group led by Busta Rhymes. In 2007 she left the Squad on good terms to work on her solo career.
Common
Common, formerly known as Common Sense, studied business administration at Florida A&M University. Hailing from Chicago, Common credits his time in Florida for exposing him to southern style hip hop. His first solo album came out in 1992, but he didn't achieve major acclaim until the early '00s, when he won two Grammies and started acting in major films.
Blue Scholars
Sabzi and Geologic, who make up Blue Scholars, met as students at the University of Washington (UW), where they were both part of The SHOW (Student Hip Hop Organization of Washington). This socially conscious hip duo has been rapping in Seattle since 2002.
E-40
E-40 attended Grambling State University, where he participated in the talent show that convinced him and his cousin to pursue rap careers. He was raised in Vallejo, started rapping with Bay area rap group The Click and released his first solo album in 1993. E-40 achieved mainstream success two years later with 'In a Major Way,' and has subsequently released over ten albums.
Plies
Plies played football for two years at Miami University before transferring to the University of Central Florida. He started his music career as a producer with his brother on their independent label Big Gates Records and his first solo rap album, 'The Real Testament,' was released in 2007.
J Cole
Before Cold World and Roc Nation joined forces, J Cole was a student just like us all. He felt like he had a better chance of getting signed in New York City, so he chose to attend St. John's University on an academic scholarship where he majored in communication and minored in business, graduating magna cum laude.
Can You Think Of Any Other Artists Who Went To College?
via Study.com
Maximillian Garland| Bright Futura Columnist
Remember to follow Bright Futura on Facebook, Twitter, or you can subscribe to our RSS feed.