Personal Helicopters: Because Parking On Campus Sucks
While you struggle to find parking or take a half hour to get across campus to your lecture hall, I just hover there in my new multicoper. You Mad Bro!
At least that is how we imagine it would sound if someone we  had a personal helicopter in college.
Perhaps this will be a reality some day but currently this is only a prototype.
German company E-volo has developed a working prototype of a human carrying transportation device. Powered by sixteen electric propellers, E-volo multicopter can take off and land like a helicopter. Simple joystick allows the pilot to control the aircraft.
Watch A Video Of Their First Flight!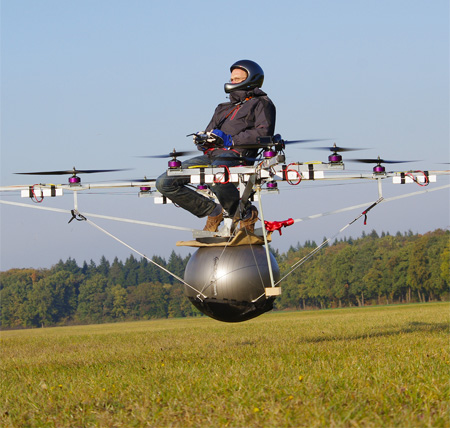 Would You Fly It?