Adventureland: Bright Futura Movie Club

Adventureland
"Nothing brings people together like a crappy summer job."
Plot Breakdown
The Director of Superbad trades salacious comedy for coming-of-age comedy Adventureland.
I personally love coming of age stories and Adventureland just so happens to be one soooo… in short I liked it. Adventureland is kinda that typical journey from young adulthood to the real world.
It follows the story of this character who really really wants to be played by Michael Cera. However, Michael Cera instead is played by his alter ego Jesse Eisenberg, the guy from The Social Network and Zombie Land.  Jesse Eisenberg who plays James Brennan a recent college grad who is forced to takes a job in an amusement park because his Dad took a pay cut causing Brennan to have to post pone his life.
While this seems to be terrible luck for our protagonist, it ends up being an amazing tale full of
Weed, fear of the real world, coming of age, boners, nut shots, unsuspecting love, and bumper cars!
Oh yeah, It is also worth mentioning that Brendan is virgin, because well the story pretty much hinges on this fact. Everything pretty much rolls along as you'd expect but the simple humor and great cast make the movie pretty fun to watch.
Thoughts On Adventureland
Adventureland isn't just the story of Brendan it also focuses on Em's perspective played by Kristen Stewart (late of Twilight). Yes I know I'm sure you hate her acting style as much as I do but in this movie she seems more alive than she did opposite the vampire creepy guy with the tall forehead.
Biggest Grip With Adventureland
I thought that I would hate Kristen Stewart in this film because well …her acting style just bugs the shit out of me. But her acting ended up being  pretty decent considering the character she plays. However if you really really hate Kristen Stewart, avoid this film. Because while it is worth while, it is indeed full of her character basically looking like she is suffering from an anxiety disorder.
Closing Argument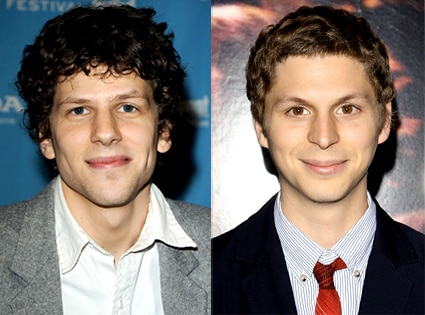 Anyone ever noticed how you never see Jesse Eisenberg  and Michael Cera at the same time? Just sayin'
Favorite Quote:
Sue O'Malley: What are you majoring in?
Joel: Russian lit and Slovak  languages.
Sue O'Malley: Oh wow, that's pretty interesting. What career track is that?
Joel: Cabby, hot dog vendor, marijuana delivery guy. The world is my oyster.
Trailer
Details You Might Want To Know:
Length: 107 min
Rating: R
Release date: 2007
Who's In It?
Jesse Eisenberg (James Brennan)
Margarita Levieva (Lisa P)
Martin Starr (Joel)
Kirsten Stewart (Bella Swan  Em Lewin)
Ryan Reynolds (Mike)
Soundtrack is Awesome
David Bowie, The Rolling Stones, The Velvet Underground, The Cure, Judas Priest (Full list here)
Adventureland was a really well-rounded story and fun to watch. I'd give it an B. What grade would you give Adventureland?
Maximillian Garland | Bright Futura Columnist
Remember to follow Bright Futura on Facebook, Twitter, or you can subscribe to our RSS feed.